The voting has ended.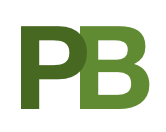 Welcome to the Participatory Budgeting electronic sample ballot for the 35th Ward in Chicago (PB35), courtesy of the Stanford Crowdsourced Democracy Team. By participating in the PB35 election, you can help decide how to spend public funds on community projects in the 35th Ward.
The following pages will help you familiarize yourself with the project proposals for 2018. You will decide how to spend the 2018 35th Ward aldermanic menu budget should be allocated. You may choose up to two (2) projects.

Please note that you cannot use this website to actually cast your vote! Instead, you need to come to one of the many voting sites that will be located through the ward. Voting is open to all residents of the Ward ages 14 and up, regardless of citizenship status. Please see times and locations below.
Voting Days
Monday October 16 thru Friday, October 20: EARLY VOTING IN 35TH WARD OFFICE, 2708 N. SAWYER:
(9:00 AM - 5:00 PM)


Wednesday, October 18: Albany Park location - 1722/1723 CAPS MEETING, 17th District Police Station, 4650 N. Pulaski: (7:30 AM - 8:30 PM)


Saturday, October 21: Logan Square location - UNITY PARK PUMPKIN FEST, 2636 N. Kimball: (10:00 AM - 2:00 PM)


Sunday, October 22: Irving Park location - INDEPENDENCE PARK FARMER'S MARKER, 3945 N. Springfield: (9:00 AM - 1:00 PM)


Monday, October 23 thru Friday, October 27: Albany Park location - 4340 N. Lawndale: (4:00 PM - 8:00 PM)


Wednesday, October 25: Hermosa location - Nixon Elementary School: (8:00 AM - 3:00 PM)


Thursday, October 26: Avondale location - WEST LOGAN SQUARE BLOCK CLUB ASSOCIATION, 3000 N. Kedzie: (7:00 PM)


Saturday, October 28 and Sunday, October 29: Logan Square location - Park & Field, 3509 W. Fullerton: (11:00 AM - 6:00 PM)


Thursday, October 26: Avondale location - WEST LOGAN SQUARE BLOCK CLUB ASSOCIATION, 3000 N. Kedzie: (7:00 PM)


Saturday, October 28: Irving Park location - Grace Evangelical Covenant, 4201 N. Monticello: (9:00 AM - 2:00 PM)


Sunday, October 29: Irving Park location - Grace Evangelical Covenant, 4201 N. Monticello: (9:00 AM - 4:00 PM)


Sunday, October 29: Hermosa location - 4353 W. Armitage: (11:00 AM - 3:00 PM)

For more information call 773.887.3772 or visit www.pbchicago.org