The voting has ended.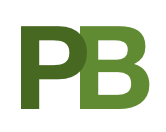 Welcome to the Participatory Budgeting digital ballot for the Community Fund, courtesy of the Stanford Crowdsourced Democracy Team.
On this website, you can familiarize yourself with this year's projects and the digital ballot for your vote. These projects have been vetted by the City and has received nearby community support in order to get to this stage.
For the ballot, you will see multiple options for you to choose how you want to allocate the $30,000. Items will have the estimated cost, timeline for completion, and community involvement.
Estimated cost is how much the total cost of the project will be. You will not be able to exceed the budget of $30,000.

Timeline for completion means how long AFTER the project is selected that we estimate the project will take to complete. We're hopeful that projects will be completed by the end of this year (2022).

Community involvement means how much involvement will be needed from community to maintain and upkeep. If selected, the City will maintain Benches, Trash Cans, and Pet Waste Stations, and Little Free Libraries. We will rely on community members to let us know if there is any issue, or something that needs to be addressed. These will fall under "Medium" community involvement. For other projects, there is may be more maintenance/upkeep/support needed to keep the project a success for community members. A community garden will need gardeners and community members who will volunteer their time to keep the garden successful. These projects will fall under "High" community involvement. Keep this in mind as you select the projects that you would like to see.
You can choose multiple options to total up to $30,000, or just 1 project that you want to see funded. To cast your vote, you will need to have a phone and will receive a text message with a code for you to use (or the code will be given to you if voting in-person). Please note that 1 phone number = 1 vote.
Please note that this voting process is for residents of Auburn, 12 or older, who live or study in the City. If you want to learn more, you can visit the Community Fund website at speakupauburn.org/communityfund. The voting will be held from 10 AM Sunday August 21st, 2022 to 5 PM Friday Oct 14th, 2022. See all times and locations for in-person voting below.
After voting, you have the option of completing an OPTIONAL ranked style of voting. This is strictly for research purposes. You will then have the option of completing an OPTIONAL survey that includes questions from Neighborhood Programs and the Stanford team. Personally identifiable information except for your Zip Code will not be collected with this survey, and you are NOT obligated to fill it out to record your vote.
If you're willing to give more feedback about this process, and/or want to stay involved in the process after voting please email or call Chris Lovings, Neighborhood Programs Coordinator, at clovings@auburnwa.gov | 253-876-1988.
Voting Locations:
Auburn Community Center - 910 9th St SE
Mon - Thu: 7 AM - 8 PM
Fri: 7 AM - 7 PM
Sat: 9 AM - 4 PM
Auburn Senior Center - 808 9th St SE
Mon - Fri: 8 AM - 5 PM
Downtown Auburn Cooperative - 262 E Main St
Tue - Fri: 8 AM - 4 PM
Auburn Library - 1102 Auburn Way S
Tue, Wed: 1 PM - 8 PM
Mon, Thu, Fri: 10 AM - 5 PM
Sun: 11 AM - 6 PM
For more information, please visit speakupauburn.org/communityfund