The voting has ended.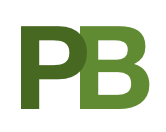 Welcome to the Participatory Budgeting Rochester digital ballot, courtesy of the Stanford Crowdsourced Democracy Team.
On this website, you can familiarize yourself with this year's projects and the digital ballot, and then cast your votes for projects!
When you cast your ballot, you will be deciding how to allocate up to $200,000 from the budget of the Rochester-Monroe Anti-Poverty Initiative. The only requirements to vote are that you are at least 11 years old and that you are a resident of Monroe County! We're not going to ask you for any identification, just that you fill out a short form agreeing to these conditions and providing some basic, anonymous information.
The Official Participatory Budgeting Rochester ballot uses a system of Ranked Choice Voting. This means that you will be able to rank your top five favorite project choices. After you go through and select your 5 projects on the ballot page, MAKE SURE you rank them from 1st to 5th at the very bottom of the page. If you do not choose the ranked order, the projects will be ranked according to the order you selected them on the ballot.
After all the votes are cast, a counting method called Instant Runoff will be used. Instant Runoff allows votes you cast for projects that are not initially "in the money" to be reallocated to projects you voted for that are. For example, if your first 3 project choices don't make it in the original count, but your 4th and 5th choice projects do, then your 4th and 5th choice projects will be bumped up to your 1st and 2nd choice and allocated more weight in the count.
After you cast your official ballot for PB Rochester you will be asked if you are older than 14 years of age. If you select yes, then you will be directed to a research ballot from Stanford University's Crowdsource Democracy Team and then on to a short demographic survey. This research ballot will have no impact on the official results of PB Rochester, it is only there to test a voting method for the folks at Stanford.
If you have any questions, please contact Graham Hughes at 585-242-6460 or graham.hughes@uwrochester.org
Thank you so much for voting in Participatory Budgeting Rochester!
Voting locations for voting in person:
| | | | |
| --- | --- | --- | --- |
| Date | Location | Address | Time |
| 7-Jan | #53 School | 625 Scio St | 5pm - 7pm |
| 8-Jan | Lifespan | 25 Franklin St | 11am - 2pm |
| 8-Jan | David Gantt Center | 700 North St | 5pm - 8pm |
| 9-Jan | DHS | 111 Westfall Rd | 10am - 1pm |
| 9-Jan | Roxie Ann Rec Center | 75 Grover St | 5pm - 8pm |
| 9-Jan | Humboldt Rec Center | 1045 Atlantic Ave | 5pm - 8pm |
| 10-Jan | Flint St Rec Center | 271 Flint St | 5pm - 8pm |
| 11-Jan | DHS | 111 Westfall Rd | 10am - 1pm |
| 11-Jan | Carter St Rec Center | 500 Carter St | 5pm - 8pm |
| 12-Jan | Sully Branch Library | 530 Webster Ave | 11am - 2pm |
| 14-Jan | DHS | 691 St. Paul St | 10am - 1pm |
| 14-Jan | South Ave Rec Center | 999 South Ave | 5pm - 8pm |
| 15-Jan | DHS | 691 St. Paul St | 10am - 1pm |
| 15-Jan | Ryan Rec Center | 530 Webster Ave | 5pm - 8pm |
| | | | |
| 15-Jan | El Comino Committee Meeting | 780 Joseph Ave | 5:30pm - 6:30pm |
| 16-Jan | DHS | 691 St. Paul St | 10am - 1pm |
| 16-Jan | Roxie Ann Rec Center | 75 Grover St | 5pm - 8pm |
| 16-Jan | Humboldt Rec Center | 1045 Atlantic Ave | 5pm - 8pm |
| 17-Jan | DHS | 691 St. Paul St | 10am - 1pm |
| 17-Jan | Flint St Rec Center | 271 Flint St | 5pm - 8pm |
| | | | |
| 18-Jan | Avenue D Rec Center | 200 Avenue D | 5pm - 8pm |
| 18-Jan | Warfield Square Apartments | 1137 East Main | 4pm - 6pm |
| 19-Jan | Arnett Branch Library | 310 Arnett Blvd | 11am - 2pm |
| | | | |
| 20-Jan | 7th Day Adventist Hispanic Church | 47 Oakman St** | 12pm - 2pm |
| 21-Jan | Warfield Square Apartments | 1137 East Main | 4pm - 6pm |
| 22-Jan | Carter St Rec Center | 500 Carter St | 5pm - 8pm |
| 23-Jan | Edgerton Rec Center | 41 Backus St | 5pm - 8pm |
| 24-Jan | Flint St Rec Center | 271 Flint St | 5pm - 8pm |
| 24-Jan | Lagrange Rec Center | 455 Lagrange Ave | 5pm - 8pm |
| 25-Jan | David Gantt Center | 700 North St | 5pm - 8pm |
| 28-Jan | Ryan Rec Center | 530 Webster Ave | 5pm - 8pm |
| 28-Jan | Campbell St. Rec Center | 524 Campbell St. | 5pm - 8pm |