The voting has ended.
Welcome to the ballot for Your Voice, Your Choice : Parks and Streets!
In the map below, please click on the district that you live in. If you don't know which district you live in, you can use Find Your City Council District.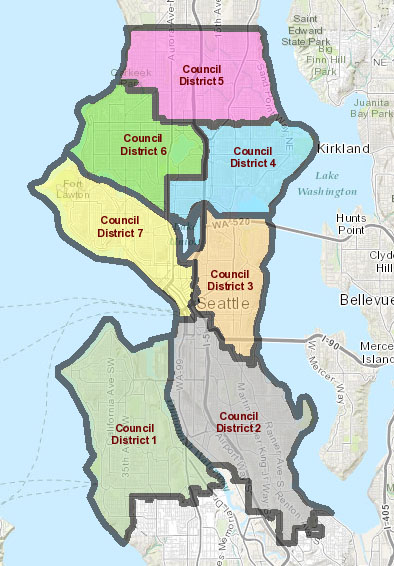 Or you can click one of the links below.
Please contact YVYC@seattle.gov, 206.256.5944 if you have questions, need assistance or would like a paper ballot. Paper ballots are also available at each Seattle Public Library branch.