The voting has ended.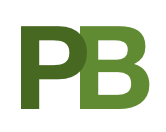 Welcome to the Valley West Participatory Budgeting digital ballot, courtesy of the Stanford Crowdsourced Democracy Team.
On this website, you can familiarize yourself with the projects and the digital ballot, and vote once you are ready! The City of Arcata is letting the residents decide what the City should do with $15.000 dollar for Beautification and Community Connectivity projects, that are all going to be implemented by June 30th, 2022.
Voting Locations
Thursday, March 10 (5:00 pm - 8:00 p.m.)
RedRoof Inn


For more information, please visit http://www.cooperationhumboldt.com/cuna