The voting has ended.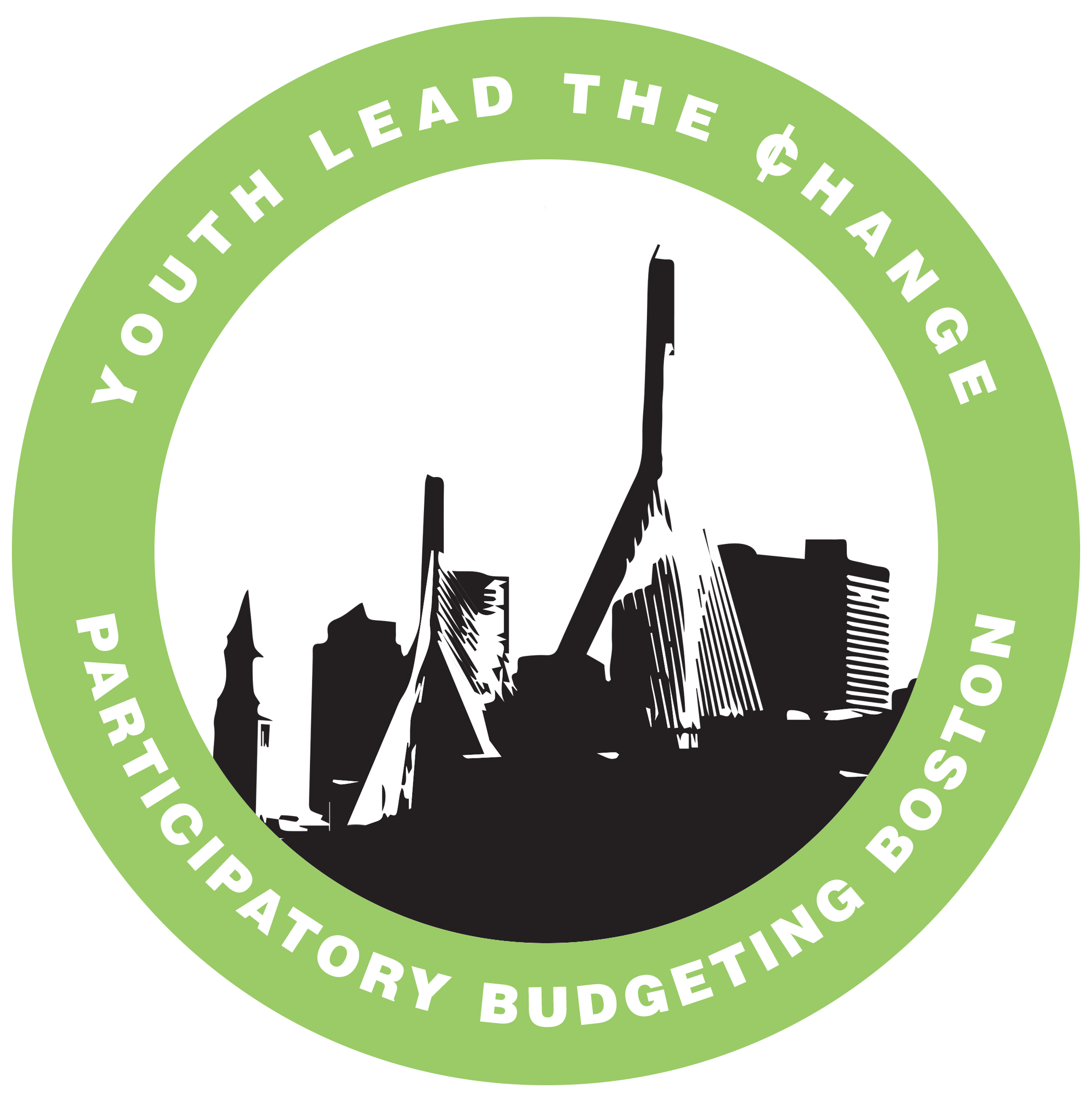 Welcome to the ballot for Youth Lead the Change: Participatory Budgeting Boston, courtesy of the Stanford Crowdsourced Democracy Team. You are about to decide how to spend $1,000,000 on community projects.
The following pages will help you familiarize yourself with the project proposals for 2015. You may choose up to four (4) projects.
Boston Public School students will need their student ID number to vote! If you don't know your BPS ID number, please see times and locations below to vote in person.
Voting is open to all residents of Boston, ages 12-25. If you know someone else who would like to vote, please see times and locations below for more voting opportunities.
Please note that this is just a test. You cannot use this website to actually cast your vote!
Million Dollar Vote Fest + Afterparty
Friday, May 29, 2015:
(5:00 PM, afterparty @ 7PM - till shut down)
Location:
BCYF Tobin Community Center, 1483 Tremont St., 02120
Additional Voting Times & Locations
Tuesday-Friday, May 26-29:
(2:30 PM - 5:00 PM)
Location:
BCYF Tobin Community Center, 1483 Tremont St. Roxbury
Tuesday, May 26:
(2:00 PM - 4:00 PM)
Location:
Forest Hills T Station
Wednesday, May 27:
(2:00 PM - 4:00 PM)
Location:
Roxbury Crossing T Station
Thursday, May 28:
(2:00 PM - 4:00 PM)
Location:
Ruggles T Station
Friday, May 29:
(2:00 PM - 4:00 PM)
Location:
Ashmont T Station
For more information call 617-635-1389 or visit www.youthleadboston.org