The voting has ended.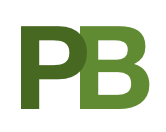 Welcome to the Participatory Budgeting electronic ballot for the 35th Ward in Chicago (PB35), courtesy of the Stanford Crowdsourced Democracy Team. By participating in the PB35 election, you can help decide how to spend public funds on community projects in the 35th Ward.
Every year Alderman Ramirez-Rosa and his staff work alongside residents to collect and evaluate ideas for our democratic Participatory Budgeting (PB) process. PB empowers residents to vote on how Alderman Ramirez-Rosa allocates $1 million in public infrastructure improvements throughout our 35th Ward. This year, residents will choose how they would like to allocate $1 million in public funding by selecting funding amounts for four categories developed by our PB Committee. Categories include projects across all five neighborhoods in our 35th Ward – Hermosa, Logan Square, Avondale, Irving Park, and Albany Park.
The following will help you familiarize yourself with the project areas to determine spending of the 2021 aldermanic menu money budget ($1 million). You will be asked to determine how much you would like allocated to each project area, in increments of $100,000, until the full $1 million has been spent. You can choose to spend a little money on each issue project area or spend larger amounts of money in only a few project areas. Keep in mind that certain projects are capped to not exceed a certain amount. Each project area that you allocate a budget to receives a vote. The project areas are then ranked in order of number of votes received.
Voting is open to all residents of the Ward ages 14 and up, regardless of citizenship status.
After completing the ballot, we ask you to take just a few minutes more to participate in a short on-line exercise, comparing projects and their costs. This is part of the academic research that Stanford is doing, and is completely voluntary. After that is a survey to help us learn a little about you, the voters in our PB election. UIC's Great Cities Institute is collecting this data to help us do a better job in engaging and informing the community in the future.
Thank you again for voting. Please tell your friends and family to vote as well!
In person voting at our office on: Friday, January 22nd and Friday, January 29 from 2pm to 5pm.
35th Ward Office, 2934 N. Milwaukee, Unit C, Chicago, IL 60618.