The voting has ended.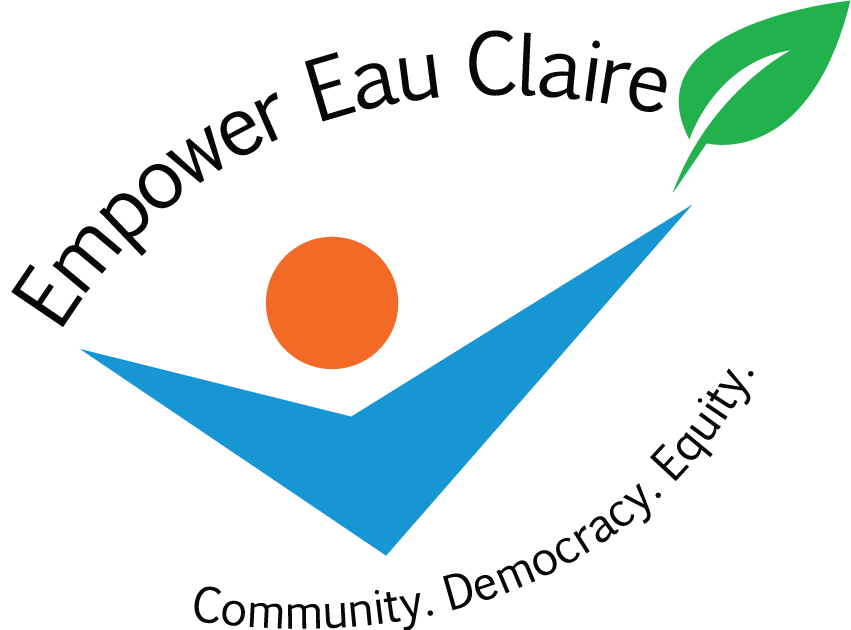 Welcome to the Empower Eau Claire Participatory Budgeting digital ballot, courtesy of the Stanford Crowdsourced Democracy Team.
When you cast your ballot, you will be deciding how you want to allocate $300,000 of the City of Eau Claire's capital improvement budget. You can vote for your top five favorite choices.
This program aims to improve the voice of the community and implement projects driven by the public. Goals of program include increasing civic empowerment, transparency, equity, inclusion, diversity, and sustainability.
Voting will be held from April 26th to May 13th, 2022.
Voting Locations
April 26th – May 13th (9:00 a.m. - 8:00 p.m. Mon., Tues., Wed., Thurs.; 9:00 a.m. - 6:00 p.m. Fri., Sat.)
Library, 2725 Mall Dr.
April 28th, 2022 (5:00 p.m - 7:00 p.m.)
Eau Claire Area Hmong Mutual Assistance Association, 1320 W. Clairemont Ave.
May 7th, 2022 (7:00 a.m. - 7:00 p.m.)
L.E. Phillips Senior Center, 1616 Bellinger St.

For more information, please visit https://www.eauclairewi.gov/government/our-divisions/participatory-budgeting